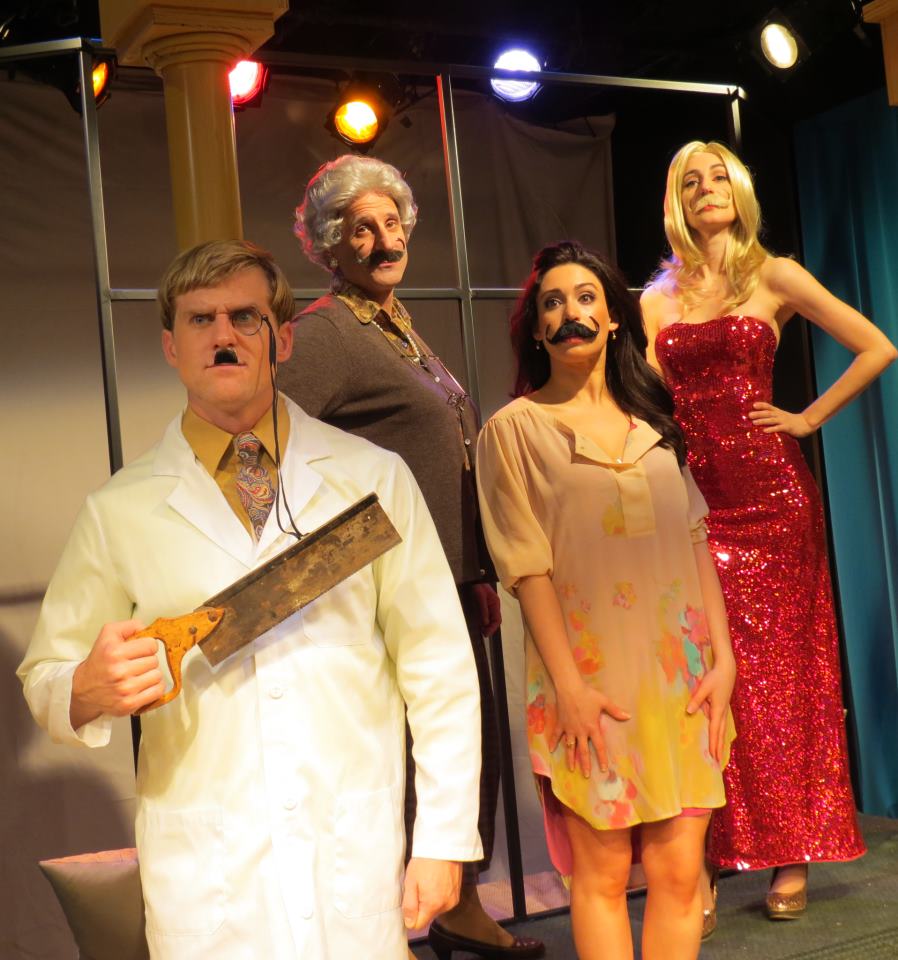 full length play with one intermission
3 w, 1 m
Maddie Sternberg, an over assimilated Jew and author of the cartoon strip "Oh My Goddess', is struggling to prove that her life is just fine the way it is – when her Grandmother Esther shows up uninvited in her Venice Beach apartment – and on her upper lip!
An inherited genetic trait becomes a quirky metaphor for irritating but inescapable cultural legacies in writer-director Laurel Ollstein's amiable comedy…
Los Angeles Times
Oy, how to describe the mishugina (crazy) world premiere comedy Esther's Moustache, which is a perfect fit for the valuable New Jersey Repertory Theatre in Long Branch, New Jersey?…Esther's Moustache is a flat out, often hilarious comedy.
Talkin' Broadway
Playwright Laurel Ollstein has given the cast pithy, wry dialogue that both quickly reveals character and gives the actors room to deepen their portrayals.
nytheatre now