These are the among the most fun e-mails to receive:
"Congratulations!  The Theatre InspiraTO Playwriting Contest Jury has selected your ten-minute play as one of the plays for the 13th Annual InspiraTO Festival, Canada's largest ten-minute play festival. We had 1,025 play submissions this season."  Fewer than 25 plays were selected, so I am honored that my Dorothy Parker in the Bath with be doing yet another festival performance.
Dorothy Parker in the Bath will be performed in Toronto, Canada from June 1 – June 16, 2018.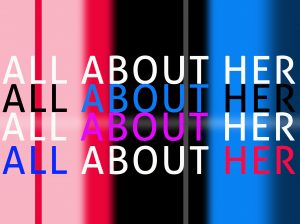 This year the InspiraTO Festival's theme is "All About Her." Here is what some of their requirements are:
"The theme 'all about her' must be an integral part of the play. The story can be a comedy, a drama, a parody, absurd or anything in between (in English only). We also accept musicals. The contest is open to anyone, in any part of the world, without geographic or age restrictions.
Please note: Just because one of the characters or all the characters are female does not necessarily make the theme 'all about her'. Ensure that the play highlights a distinct female/feminine voice about the way she engages with the world or how she views the world."