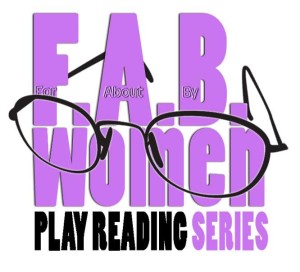 Announcing the F.A.B. Reading Series! Our first play is THEY PROMISED HER THE MOON by Laurel Ollstein, directed by Shannon Patterson
This is the true story of pilot Jerrie Cobb, the first American woman to almost make it to the moon. And the story of where she went instead.
SAVE THE DATE: Friday, June 26th, 8 pm @ TBG Studio Theatre
F.A.B. ("For, About, and By") WOMEN is a new theater company under the Off-Broadway umbrella of The Barrow Group. We are 100 highly trained, professional, female writers, actors and directors, ranging in age from our 20′s to our 70′s (so far!) We inspire, mentor and use each other to fearlessly explore issues and ideas through performance. Together we are expanding our theatrical storytelling abilities, and creating intimate, powerful and thought-provoking pieces about what informs women of the 21st Century.